Yes, it can be done. I saw a wonderful play about Canadians in Bomber Command in WWII out in Millbrook, Ontario. It gives me hope for the arts in Canada.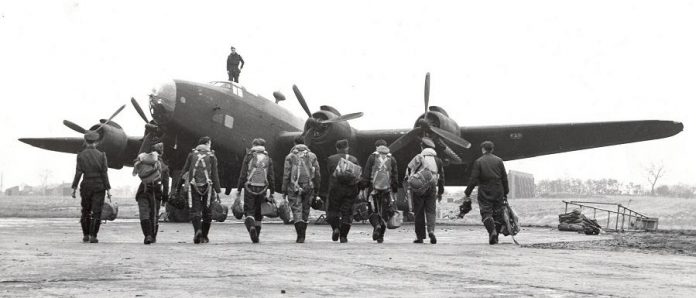 The play is Bombers: Reaping the Whirlwind:
At its peak in the early 1940s, No. 6 Group Royal Canadian Air Force (RCAF) comprised 15 heavy bomber squadrons that operated in Europe out of airfields in Yorkshire, England. The squadrons in No. 6 Group raided U-boat bases in France and conducted night bombing raids on industrial complexes and urban centres in Germany. In all, No. 6 Group flew 40,822 sorties and dropped 126,122 tons of bombs — and lost 814 aircraft and 4,203 airmen in the process.
"This play is an incredible tribute to the men and women who served, most of whom are no longer with us," says 4th Line Theatre's Managing Artistic Director Kim Blackwell. "And for their families, who work tirelessly to ensure the sacrifice is not forgotten, Bombers allows them to honour their family members."
It was a moving experience for those of us whose fathers were RCAF airmen. It showed the suffering on both sides and the pain that survivors carried with them into old age.
But it was handled with dignity. There was not a single leftist [horsehole] in the entire story.
Canada's stories can be told with authenticity. It is sad to think of the many decades lost to precious artistes, blathering about themselves and their largely unshared angst on government grants over the last 60 years.
Not that they did it and got paid for it but that they drowned out so many better, truer, and more important stories.