The Animal is shocked. He sends us this from Twitter:
Does this guy even realize how much of a joke he is? It's almost like he's a parody of himself. Jesus.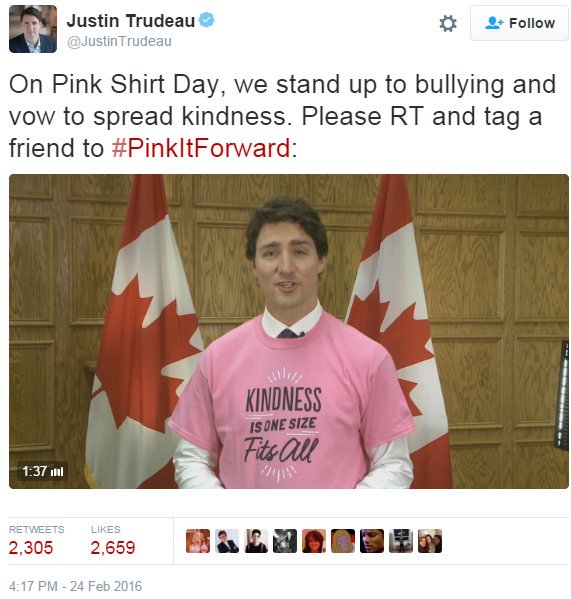 More (and it gets worse).
Reality check: From the country that was remembered for Vimy Ridge, when Canada really did stand up to some serious bullies!
Prepare for more humiliations to come. Remember, the majority voted for it. Will probably also vote for the public humiliation of people who can do something constructive about bullying, in favour of tenured asshats and bimbo cadets who can have theories and be victims. But it is better for one's own sanity not to know such people socially:
To send one to Coventry; a punishment inflicted by officers of the army on such of their brethren as are testy, or have been guilty of improper behaviour, not worthy the cognizance of a court martial. The person sent to Coventry is considered as absent; no one must speak to or answer any question he asks, except relative to duty, under penalty of being also sent to the same place. On a proper submission, the penitent is recalled, and welcomed by the mess, as just returned from a journey to Coventry.
See also: The Political Animal series, featuring our American friend, started off with his question: Why is Justin Trudeau Canada's prime minister? (Because he had protested saying that honour killings are barbaric.)