Apparently we also need more stupid ghastly politically correct science fiction.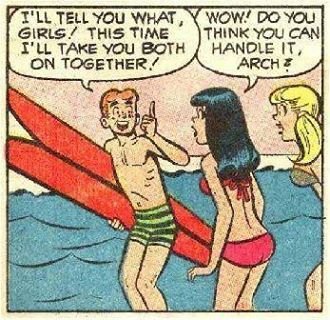 Those were the days. (Betty just couldn't
be more thrilled, could she?)
h/t Clausewitz
"Alternative Futurisms," which will launch in September 2015, will bring together African American, Latino, Native American, and Asian American scholars, artists and writers to examine the colonial roots and legacies of science fiction and the power of speculative fiction as a tool for social change.
Thank God there are no real problems in the world.