Beppe Grillo's Five Star Movement becomes Italy's election success story
By any standards, and whatever happens, Beppe Grillo and the Five Star Movement (M5S) have emerged from Italy's general election as big winners.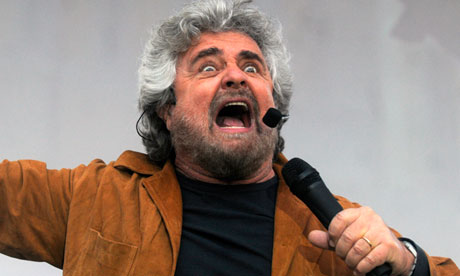 Because of the way the electoral system works – favouring alliances Grillo shuns – the M5S will not be the overall victor. But projections suggested it could get more votes than any other party, and could hold the balance of power in the upper house, the Senate. "Honesty will be fashionable again," Grillo declared on Twitter, as the projections began to emerge.
h/t wl