CAIRO — Angry Muslims attacked a church and Christian homes outside Cairo on Wednesday, sparking clashes that wounded 16 people, a security official said, after a Muslim died of wounds from a fight with a Christian.
Police fired tear gas to prevent the mob setting fire to the church but the crowd returned and torched several homes in the village of Dahshur as well as three police cars, the official said.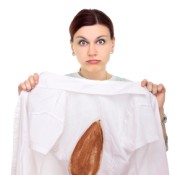 Six villagers and 10 police were wounded in the violence.
It was the second assault on the village following last week's fight between the Muslim and the Christian, a laundry worker whom he accused of singing his shirt while ironing it.